Our clients can expect that the entire legal team at the law office of McMahon, McMahon & Lentz will work together to ensure that your legal representation is rendered in the most efficient and effective manner. With our team approach, you can be sure that your case will get the personalized, diligent attention it deserves. We truly do care about our clients!
John I. McMahon, Jr. Esquire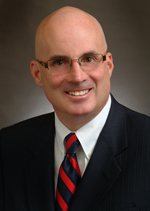 During the last twenty five years, John I. McMahon, Jr. has earned a well-documented and unmatched record of exceptional courtroom results throughout Eastern Pennsylvania, in high profile criminal defense cases and serious personal injury claims.
In addition, Mr. McMahon has successfully defended clients in serious criminal cases in both state and federal courts, including Homicide, Sexual Offenses, Theft Offenses, Narcotics, Mail Fraud, Embezzlement, Moneylaudering and other serious felonies.
He first honed his formidable skills as a trial lawyer during his three year career as an Assistant District Attorney in Montgomery County where he primarily prosecuted homicide and narcotics cases.
In addition, Mr. McMahon has zealously represented civil personal injury clients in Wrongful Death, Automobile Accident, Premises Liability, Liquor Liability and other serious injury claims in which he has achieved substantial settlements/verdicts, throughout Eastern Pennsylvania.
He is assisted by a highly experienced and competent office staff, as well as a full array of expert consultants as may be required depending on the nature of the particular case. Mr. McMahon is admitted to practice law in the United States District Courts for the Eastern and Middle Districts of Pennsylvania as well as Pennsylvania state court, where he has represented clients in most of the counties in Eastern Pennsylvania.
Erin C. Lentz-McMahon, Esquire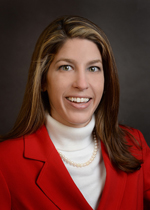 Erin C. Lentz-McMahon has over a decade of legal experience, and aggressively represents her clients in a vast array of family, criminal and personal injury actions.
She received her Juris Doctor from Widener University School of Law in 2005, and graduated cum laude  from Gannon University, a private Catholic school in northwestern Pennsylvania.  Ms. Lentz-McMahon clerked for the Honorable Robert G. Bigham in Adams County, Pennsylvania who handled Family and Orphans' Court matters, as well as civil matters.
Ms. Lentz-McMahon clerked for the first female elected to the Pennsylvania Supreme Court, Madame Justice Sandra Schultz Newman.  Thereafter, Ms. Lentz-McMahon served as an Assistant District Attorney in Montgomery County in the appellate division.  She joined as a partner at this law office in 2010.  She is licensed both in the Commonwealth of Pennsylvania and the State of New Jersey, and admitted to practice in the Eastern District of Pennsylvania.
Brooks T. Thompson, Esquire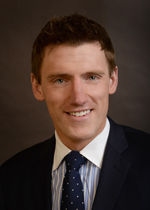 Mr. Thompson received his Juris Doctor from The Dickinson School of Law of the Pennsylvania State University, in May, 2011. In 2008, he graduated from Susquehanna University with a Bachelor of Arts degree in Political Science and Communications, where he attained cum laude honors and was on the Dean's List.
Mr. Thompson previously worked in the Public Defender's Office of Clearfield County as a legal intern, and more recently represented indigent clients through Legal Aid of Southeastern Pennsylvania, Pottstown office.
Lisa A. Lang, Paralegal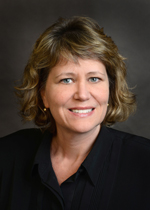 Lisa A. Lang has been employed as a paralegal at McMahon, McMahon and Lentz since 1985. Ms. Lang has a Bachelor of Science degree from West Chester University and later received a Certification in Paralegal Studies from Villanova University.
Ms. Lang has twenty five years experience assisting Mr. McMahon in thousands of serious criminal cases, as well as serious personal injury and wrongful death matters. She has extensive knowledge of civil and criminal procedure in the various county courts in Eastern Pennsylvania.
Ms. Lang is an integral, experienced and highly professional member of the staff of McMahon, McMahon & Lentz.
John I. McMahon, Sr. (1959-2004)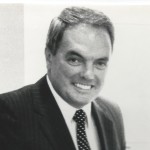 John I. McMahon, Sr., Esquire, graduated from Temple Law School in 1959 and started defending insurance companies in personal injury lawsuits.
Two years later Mr. McMahon started his own private law practice in Montgomery County focusing on representing plaintiffs in serious personal injury claims as well as wrongful death lawsuits
In the mid-seventies, he successfully achieved the largest multi-million dollar settlement ever against Volkswagen of America at the time, arising from a product liability wrongful death lawsuit.
During the 1980's, Mr. McMahon represented numerous Philadelphia area newscasters, including Larry Kane, Steve Levy, Deborah Knapp, Beverly Williams and Jim O'Brien.
Mr. McMahon remained a busy, active lawyer well into his seventies until his untimely passing in July, 2004 after a courageous four month battle with cancer.