McMahon, McMahon & Lentz – Attorney Profile – John I. McMahon, Jr., Esquire
During the last twenty five years, John I. McMahon, Jr. has earned a well-documented and unmatched record of achieving exceptional courtroom results in both high profile criminal defense cases and serious personal injury claims throughout Eastern Pennsylvania.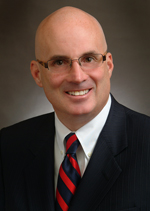 Mr. McMahon received his Juris Doctorate from the Widener School of Law where he served with distinction as as a Note and Comment Editor for the Delaware Journal of Corporate Law and is also a published author.
He first honed his formidable skills as a trial lawyer during his three year career as an Assistant District Attorney in Montgomery County.
Mr. McMahon has successfully defended clients in serious criminal cases in both state and federal courts, including Homicide, Sexual Offenses, Theft Offenses, Narcotics, Mail Fraud, Moneylaudering and other serious felonies.
In addition, Mr. McMahon's has zealously represented civil personal injury clients in Wrongful Death, Automobile Accident, Premises Liability, Liqour Liabilty and other serious injury claims in which he has achieved substantial settlements/verdicts, throughout Eastern Pennsylvania.
He is assisted by a highly experienced and competent office staff, as well as a full array of expert consultants as may be required depending on the nature of the particular case. Mr. McMahon is admitted to practice law in the United States District Courts for the Eastern and Middle Districts of Pennsylvania as well as Pennsylvania state court, where he has represented clients in most of the counties in Eastern Pennsylvania.
He is a certified "death penalty case" trial lawyer in the state of Pennsylvania.