Attorney Brooks T. Thompson
---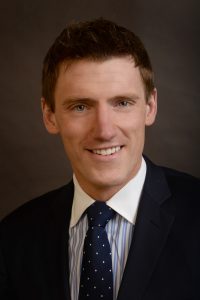 E-mail: Brooks@McMahon4Law.com
Telephone: (610) 272-9502
Office Location: 21 West Airy Street Norristown, PA 19401
Bar Admissions: Pennsylvania, United States District Court for the Eastern District of PA, United States Court of Appeals for the Third Circuit
Education: The Penn State Dickinson School of Law at University Park, PA
About
Attorney Brooks Thompson is, by nature, drawn to standing up for the rights of everyday people. As a criminal defense attorney, he regularly goes toe-to-toe with the government prosecutors, and as a personal injury attorney, he vigorously fights against big insurance companies. He has extensive experience representing clients in state and federal courts throughout Pennsylvania and has been fortunate enough to have the opportunity to argue before the Pennsylvania Supreme Court on multiple occasions.
Criminal Defense Attorney
Mr. Thompson has obtained not guilty verdicts following jury trials in serious criminal cases on charges including, attempted first degree murder, aggravated assault, armed robbery, unlawful possession of firearms, and more. He has secured the pretrial dismissal of first degree murder cases, felony drug dealing cases, and aggravated assault cases. In addition to trying cases solo, Mr. Thompson has been co-counsel with John I. McMahon, Jr., Esquire in multiple jury trials resulting in not guilty verdicts on charges of first degree murder , rape, and felony drug cases.
He is passionate about defending clients' right to be free from unlawful searches and seizure as provided under the Fourth Amendment to the United States Constitution and Article I, Section 8 of Pennsylvania's Constitution. He believes that good criminal defense attorneys are the police of the police when it comes to protecting those rights. Attorney Thompson's legal arguments on Motions to Suppress Evidence have persuaded judges to throw out illegally obtained evidence in major drug cases, causing the cases to be dismissed.
Personal Injury Lawyer
As a Pennsylvania personal injury lawyer, attorney Thompson has successfully recovered for clients in premises liability (slip and fall) and car accident cases and served as co-counsel on several cases with settlements or verdicts in the millions.
Mr. Thompson's trial skills and near daily court appearances in criminal cases give him a significant advantage over the attorneys for the insurance companies. Those attorneys often focus their practice on drafting stacks of letters and pleadings, and many rarely see the inside of a courtroom. Mr. Thompson, on the other hand, does not shy away from a courtroom or hesitate to bring a civil case to trial when the insurance companies refuse to offer a fair and just settlement.
Education
Mr. Thompson earned his Juris Doctor at the Pennsylvania State University Dickinson School of Law in University Park, Pennsylvania where he focused his coursework on trial advocacy and alternative dispute resolution. He completed his undergraduate studies at Susquehanna University in Selinsgrove, Pennsylvania where he majored in both Political Science and Broadcast Communications.
Other Interests
Outside of law, Mr. Thompson is passionate about music across all genres - with the exception of modern country. In his spare time, he enjoys playing the guitar and long distance bicycling. Although he rarely takes time away from the office, when he does, he spends it on the coasts of both Maine and southern California.