Attorney John I. McMahon, Jr.
---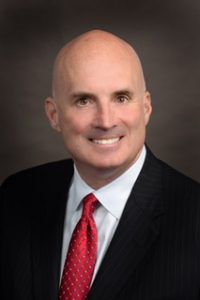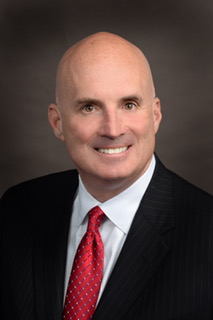 E-mail: John@McMahon4Law.com
Telephone: (610) 272-9502
Office Location: 21 West Airy Street Norristown, PA 19401
Bar Admissions: Pennsylvania, United Stated District Court for the Eastern and West Districts of Pennsylvania.
Education: Widener University Law School
About
During the last thirty-two years, John I. McMahon, Jr. has earned a well-documented and unmatched record of exceptional courtroom results throughout Eastern Pennsylvania, in high profile criminal defense cases and serious personal injury claims. He is always well-prepared and aggressive in the courtroom, and compassionate and patient with clients.
Mr. McMahon began honing his formidable skills as a trial lawyer during his three year career as an Assistant District Attorney in Montgomery County where he primarily prosecuted homicide and narcotics cases. Thereafter, he joined his father John McMahon, Sr. (1959-2004) in private practice.
Criminal Defense Attorney
Mr. McMahon has successfully defended clients in serious criminal cases in both state and federal courts, including Homicide, Sexual Offenses, Theft Offenses, Narcotics, Mail Fraud, Embezzlement, Money Laundering and a Not Guilty verdict in a recent Lancaster County Death Penalty- First Degree Murder case. He has achieved Not Guilty verdicts in over 100 jury trials throughout most of the counties within eastern Pennsylvania, as well as throughout the entire Commonwealth.
In his over thirty years in practice, Mr. McMahon has observed that a large majority of defendants suffer from some form of substance abuse and or mental health issues. For addicted clients who are receptive to treatment, Mr. McMahon zealously advocates for treatment versus incarceration in the early stages of the case. Click here to read more: Pennsylvania Criminal Defense Attorney, John I. McMahon, Jr. Advocates For Treatment Versus Jail For His Addicted Defendants.
Personal Injury Lawyer
Although Mr. McMahon is well-known for his successes as a criminal defense attorneys, he has an equally remarkable record of exceptional results for clients in civil personal injury cases both in the courtroom and through out-of-court settlements. He has zealously represented clients with civil personal injury claims in Wrongful Death, Automobile Accident, Premises Liability, Liquor Liability and other serious injury claims in which he has achieved substantial settlements/verdicts - some within the millions of dollars, throughout Eastern Pennsylvania.
Education
Mr. McMahon obtained his Juris Doctor from the Widener University Delaware Law School and graduated from Mt. St. Mary's College in Emmitsburg, Maryland, with a Bachelor of Science degree in Business and Finance.
Other Interests
Mr. McMahon is a Civil War buff. Following the September 11th tragedy, he, and other patriotic Civil War re-enacters, marched from Philadelphia, Pennsylvania to Brooklyn, New York in a show of support for the fallen heroes of the New York Fire Department. He is an avid fan of baseball and a classic rock aficionado.