Mediation & Collaborative Law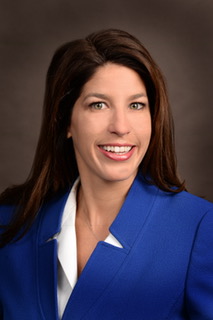 Erin C. Lentz-McMahon is an extensively trained mediator and collaborative lawyer.  She is on the Montgomery County Custody list of approved Mediators, and a member of the Collaborative Lawyers of Southeastern Pennsylvania.  These are alternative and often effective dispute resolution avenues to the traditional litigation process of the court system.  We encourage our prospective clients to consider mediation and collaborative dispute resolution, which both empower the parties to resolve their issues, in a manner which avoids time consuming, costly and emotionally exhausting, prolonged litigation.
Mediation is a voluntary process in which Ms. Lentz-McMahon seeks to empower the parties involved in a dispute to engage in meaningful discussions for an agreement.  Generally, a mediation session last two (2) hours at a time, and additional sessions can be scheduled as needed.  Parties agree upon who participates in the mediation, and who is permitted to be present during the mediation.  Agreements reached during the mediation session can be memorialized at the request of the parties in a Mediation Memorandum of Understanding.
Ms. Lentz-McMahon can act as a mediator for parties who have not yet begun any legal proceedings, or for those who are already involved in the legal process.  The substantial benefit of Mediation is that it can happen at any time for any issue.  It does not have to resolve all issues but can lead to a deeper understanding of the conflict and potential resolution. It is not unusual for litigation clients to become frustrated  that the Court system may not render decisions as quickly as desired, and they find it difficult to communicate with the other party.  Mediation allows a party to have direct contact with the opposing side in a supported environment that is safe, and allows open, honest and productive discussions.
Dispute resolution through Collaborative law involves two attorneys who are specially trained, along with a selected mental health, child specialist, and/or financial professional.  A collaborative process in one in which the parties work together to preserve their interests.  This option is ideal for those who want to have their voice heard, and have professionals involved to provide guidance in making their decisions.  Each spouse and/or parent has their respective counsel to provide legal advice.  However, the lawyers and team professionals work together as a team with transparency.  Team meetings, as well as individual meetings with professionals, occur during this process.  This is a personal and orderly approach to addressing issues, and determining what is most important. A hallmark is that the parties sign Participation Agreements wherein they agree not to resort to litigation in the Court system but commit to working with one another and the team to reach an agreement.  If the matter cannot resolve by agreement, then the parties can always resort later to litigation albeit without the Collaborative team.
Please feel free to contact Ms. Lentz-McMahon for further information about these dispute resolution alternatives to litigation.  We look forward to serving your needs, and finding the best option for your particular situation.